Introduction:-
In this fast-paced digital world where overall health is drowning and on the other hand for some other people it is becoming a top priority, technologies have given rise to many health gadgets. These gadgets are designed for every individual and help you stay motivated regarding your health because "Health is Wealth". Top 10 Health gadgets for well-being and overall health. Health gadgets for well-being and overall health.
Health gadgets are just like a gift for a person who wants to lead a healthier lifestyle. These gadgets combine ed tech technology, personalized recommendations as well as activated insight. If you are a fitness enthusiast or even want to lead a healthy lifestyle these gadgets are designed for each and every one of you to help you with your needs
Before we go more deep into the top 10 health gadgets first we will discuss why it is so important to use these devices. These gadgets play a crucial role in managing stress levels, tracking progress, setting achievable goals and staying positive and motivated on your fitness journey. They set valuable data and will let you find your metrics according to you and your fitness adjustments.
These health gadgets will help you track your metabolism, fitness and help you monitor your health, schedule your daily exercises and much more Check them in the given blog:
The WhitingsU-Can home urine lab:-
With the help of this product, you can get help from a urine lab at home this gadget is attached to the toilet and take daily readings according to your health problems like menstrual health, metabolism and many more major concerns this gadget is to monitor your metabolism and more other health parameters, It gives you an overview of your leading health problems. It's coming to the market at the price of $530.
The CITIZEN CZ Smartwatch:-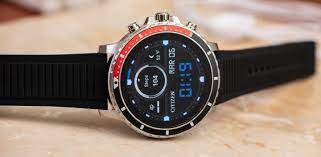 This watch is a health advisor gadget for building self-care habits that will help you understand your health problems and anxiety. It will help with a better understanding of energy, and metabolic levels.
Its built-in techniques are pretty elegant and you can personalize this according to how you like and its actions help you make the most of your health. It's coming to the market at the price of $375.
Blood Pressure Monitors:-
These Blood Pressure monitors are easily available and really helpful for individuals who are suffering from hypertension and other heart problems. This gadget has become essential for everyone in day-to-day life.
So, it is applicable that you continue to check your blood pressure with this device even if you are fit and share it with your health consultant for better management of your health.  
ECG Device for heart health:-
This device is small that records your heart rate (electrocardiogram) and monitors your heart health. It has become more accessible in this technology era where people can monitor their electrocardiogram while sitting at home. This device detects abnormal heart rates quickly and helps you with a better understanding of heart health.
Smart Scale for Body Measurement:-

Smart Scales are designed for tracking the progress of your fitness journey. It will give you accurate weight when you weigh on a digital scale, unlike analogue scales. They display your body weight, body fat percentage, bone density, muscle mass, body mass, and water retention which will help you track more efficiently.
You simply have to step on the scale and you would be able to measure body weight and all the other things this type of scale works under the influence of sensors that are underneath your feet.
Air Purifiers for Clean Air:-
After COVID-19 hit, it taught us so many things regarding health and the
importance of clean air. According to research, we can minimize airborne transmission.
This is the greatest device that boasts Wi-Fi or Bluetooth connectivity. Some air purifiers have the feature of sending alerts whenever air quality reaches unsafe levels. It is best to invest in air purifiers to reduce harm from airborne disease.
HidrateSpark PRO:-
Staying hydrated is so important when it comes to health and fitness and it gets more important when you workout and follow a healthy lifestyle. But in this busy lifestyle, no one gets enough hydration. Everyone is busy in their chaos then this bottle comes in handy. This bottle connects with Bluetooth and you have to update your water intake goal and it will set an alarm according to your personalization.
It will produce a beep sound whenever it's time to have a chug of water and will help you drink at least 3 litres of water in a day. This is how you will stay hydrated while using this gadget.
Foam Roller:-
When we start exercising and taking good care of our overall health we give our 100% doing workouts but we forget that as much as workouts are important rest is also equally important that is why foam rollers are built to release the muscle stiffness caused during workouts
it will help you release muscle stiffness, and muscle cramps and you will feel a lot lighter.
You simply have to roll out your back, thighs, and arms lying on a Yoga mat and you are good to go. It is essential to use a foam roller for 10 minutes after a workout.
Smart Inhalers for Respiratory Health:-
These inhalers are usually for Asthma patients; they provide real-time management and cure these devices offer personalised display and insight accordingly.
They provide patient and hospital services to optimize their treatment plans.
UV Monitoring Device:-
UV Monitoring devices are essential for fitness enthusiasts who spend a lot of time outside in the sun working out, they provide real-time data and alerts and help you take precise precautions according to the temperature.
Conclusion:-
In the year 2023, everything went digital and technology gave rise to huge amounts of health gadgets that will help to overview your body in all aspects physical and mental.
These gadgets are of various types like Fitness trackers, Smart scales, ECG devices, blood pressure monitors, glucose monitors and many more, these gadgets help individuals to make better progress in their fitness and health journey.
It provides real-time data, personalized settings and valuable insights to help users achieve their goals and stay on track on their fitness journey. Yes, these gadgets help in all aspects of your fitness journey but it would be more accurate if you consult your medical health professionals for proper diagnosis.
It doesn't matter if you are a fitness enthusiast or not, these gadgets will make you approach overall health and well-being in all aspects of your life.
FAQs regarding health gadgets:-
Are these health gadgets suitable for all age groups?
Yes, 99% of gadgets are safe for all age groups. There are very few gadgets that might not be for children. So, it is suggested that you check the instructions before buying it.
Do health gadgets replace professional medical services?
Health gadgets do play a crucial role in our lives but it is not correct to say that it will replace medical professionals. What you can do is track your health with gadgets. If you see a little bit of unusual activity on the gadget then connect to your medical professionals.
Do these gadgets have to be connected to the Internet?
Some of the gadgets may require an internet connection for data connection and data syncing while some of the other gadgets don't require internet connectivity; they work independently.
Do these gadgets cover health insurance?
It runs 50-50 while some gadgets cover health insurance these gadgets are subscription and premium based. It helps with specific medical healthcare providers. While other plans do not cover health insurance they run subscription and premium free.
Are these gadgets user-friendly?
Yes, all health gadgets are user-friendly.
What is the best health gadget you would recommend to someone?
The best health gadget to recommend to someone would be a Pulse oximeter. 
Reference links:-
https://www.clairvoyance-tech.com/post/top-10-health-gadgets-in-2023-revolutionizihttps://www.healthline.com/health/wellness-tech-gifts ng-personal-health-and-wellness